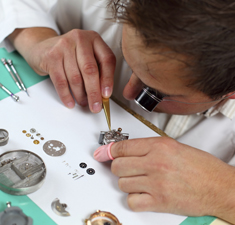 A Guide to Watch Buying
The world of time pieces can be somewhat overwhelming if you do not have some idea of what exactly you are looking for. The possibilities are endless and technology has allowed watch makers and jewelers to create some pretty interesting contraptions that are functional, flashy and just plain awesome! Watches nowadays can display the time in different time zones and can even tell you the phase of the moon. Now that is impressive all on its own! No matter what kind of watch you are looking for, you will be able to find it easily with this guide.
If you want to impress your friends and family with your next watch, then you should look at some of the luxury brands we provide. If you are not as flashy and would like to have a more functional watch, then we also have many options for you. You should first decide what you are looking for in a watch and in which circumstances you will be wearing the watch. You should also keep in mind how much you are willing to spend. Decide on a budget and stick to it. Once you figure this out, follow our guide to complete your purchase.
Size can definitely matter when choosing your next watch. Some people prefer huge watch faces that catch the attention of everyone they shake hands with. Others, however, prefer smaller faced watches that will serve solely as a functional time piece. If you are constantly working with your hands, a bulky watch can definitely get in the way of daily activities. If you just want a big watch to wear out on the town, then you may do so. There is no law stating you can only have one watch, so go crazy and start your collection today!
The size of your watch can definitely be a status symbol, although you do not have to be a millionaire sports figure or famous movie star to afford such a large watch. There are many different styles and designs for every budget. Just because you cannot drop a few thousand dollars on a luxury watch does not mean you cannot have a taste of the same luxury style watches as your more wealthy counterparts. If a luxury watch is something you just cannot live without, then save your pennies and make your dream come true. Our selection is sure to catch your eye.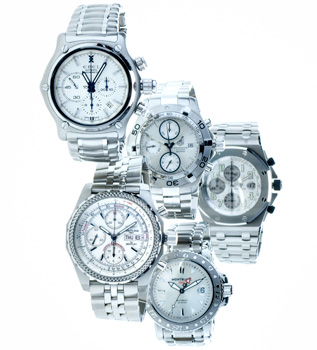 Most people think of the traditional circular shape when thinking of watches. Although this is a classic shape representative of some of the first watches ever designed, there are many different variations people enjoy displaying on their wrists. Some people prefer a square watch and some prefer rectangular watches. It all depends on what looks good on your wrist and what catches your eye. Many people did not even know they like a particular shape until they saw the perfect watch they absolutely could not live without. No matter what your preference, we have just the watch for you.
The traditional circular shape of some watches tell the world that you are a person with classic tastes that represent a simpler time. Your classic watch will elegantly depict your unique fashion sense. There are also digital watches that will accommodate the athlete in your family or your loved one who is always on the move and likes the convenience of numbers versus analogue. This is a quick and easy way to tell time for the person constantly on the move. They can also be more durable in that they are not lavish show pieces and are more designed for functionality.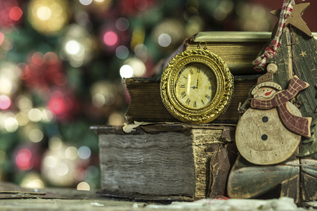 Of course the most common function of a watch is to tell time! However, with various technological advancements constantly progressing in our world, watches have many other functions now as well. These features make watches more popular than ever and with demand comes supply. The watch industry has been booming for quite some time and certainly appears to be stable and flourishing. Many people own several watches to wear for different occasions. Some people have a hobby of collecting watches old and new.
The world of watches is constantly growing and improving. Watches now come with the ability to keep time in multiple time zones. There are also watches that display the day of the week and the actual date. If you are the athletic type, there are watches that have a built in stop watches and timers as well. Some watches can even tell you the phase of the moon or when high tide or low tide is going to occur! No matter what you need your watch for, our selection will satisfy every personality. Go ahead and pick out a couple different watches for your various activities and needs. Browse our amazing selection to find your perfect time piece.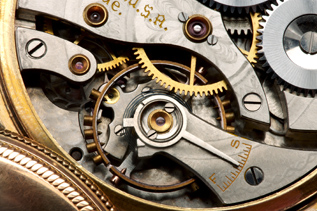 Watches can be made from just about any material you can find. Some people prefer elaborate displays of their wealth that dazzle their friends while others choose a simpler and cheaper way to tell time. Some people could not care less about the time and just want a fancy watch on their wrist. No matter what your budget it, we are sure to have exactly what you are looking for at an affordable price that cannot be beat.
Watches can be decorated with diamonds and other such precious gemstones. The sky is the limit when it comes to the kind of watch you can create. Can you imagine a shiny gold watch with green emeralds or red rubies decorating the band? At the same time, watches can also be very simple. This makes watches enjoyable for any age group. You obviously would not want to give your small child an expensive diamond watch, so a cheaper knockoff will allow them to be like their parents and sport the same kind of wonderfully functional jewelry. Children's watches are rather common these days and are usually made of rubber or another such material that will not break easily. Pick your material and get started on finding your ideal watch today.